The winners of the 2019 Graduate Instrumentation Research Award were:
• Xinran Li (Princeton) for "High resolution selenium imaging detector for neutrinoless ββ decay".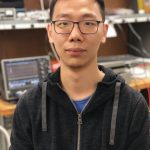 • Yiou Zhang (Brown) for "Development of magnetic tunnel junction sensor array for detection of axion condensate – novel physics of dark matter". *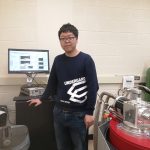 * Supported by the HEP Quantum Information Science research program
The following proposals (alphabetical by last name) were given honorable mentions:
• Tanner Kaptanoglu (University of Pennsylvania) for "Dichroic Winston Cones for large scintillator or water-based liquid scintillator detectors".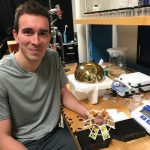 • Austin McDonald (UT Arlington) for "Development of Barium Tagging: A Background Free Method to Search for Majorana Neutrinos".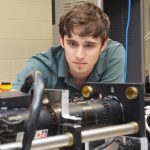 The 2019 GIRA selection panel was: M. Artuso (Syracuse), J. Asaadi (UTA), R. Guenette, chair (Harvard), D. McKinsey (UC Berkeley).